Stand-Up-Paddling rental in Malente at the Kellersee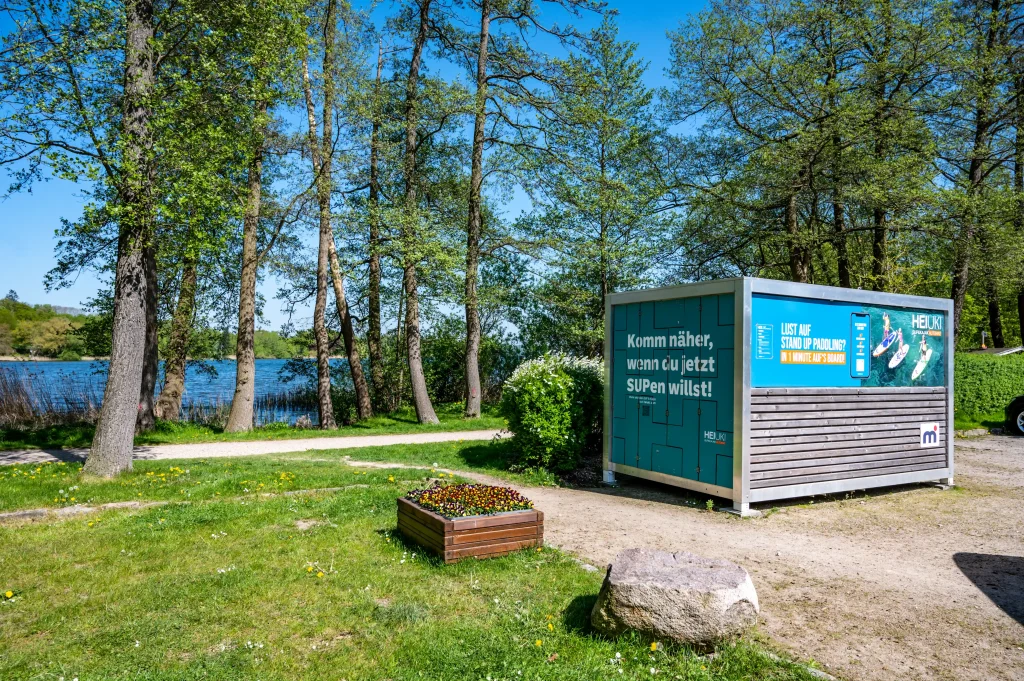 An SUP adventure at the Kellersee
When I first arrived at Kellersee in Malente, I was amazed by the beauty of the lake. The clear water and surrounding forests were breathtaking, and I couldn't wait to get on my SUP board and hit the water.
I paddled slowly on the lake, enjoying the peaceful atmosphere and listening to the birds' songs. I saw ducks leisurely swimming on the water and fish swimming beneath me. The sun shone on my face, and I felt free and happy.
I noticed a group of people on a boat waving and having fun. We exchanged greetings and felt like part of a larger community of lake visitors.
As I finally returned to the shore, I was exhausted but filled with joy and contentment. Paddling on Kellersee in Malente was an unforgettable experience that I will never forget.
The proposed paddling tour starts in Malente and takes you on a wonderful exploration of Kellersee. Begin at the shore in Malente and paddle eastward onto the lake. Enjoy the tranquility and natural beauty of the lake as you paddle along the shoreline for about 2 km. Admire the surrounding forests and gentle hills that surround the lake. Kellersee is known for its clear water and provides a stunning backdrop for your paddling tour. Along the way, you can discover small coves and hidden stretches of shoreline where you can stop and take a short break if needed. After about 2 km, you will reach a prominent point where you have a magnificent view of the lake. Take this opportunity to appreciate the landscape and recharge. Then, paddle back to Malente by retracing the same route you came. The total distance of the tour is approximately 4 km. Throughout the entire tour, it is important to prioritize safety. Please pay attention to other water sports enthusiasts and possible obstacles in the water.
Janusallee 22, 23714 Malente
Malenter Fährhaus
daily during daylight
parking available