Stand-Up-Paddling rental in Merseburg - Braunsbedra at Hasse Campingplatz und  Strandbad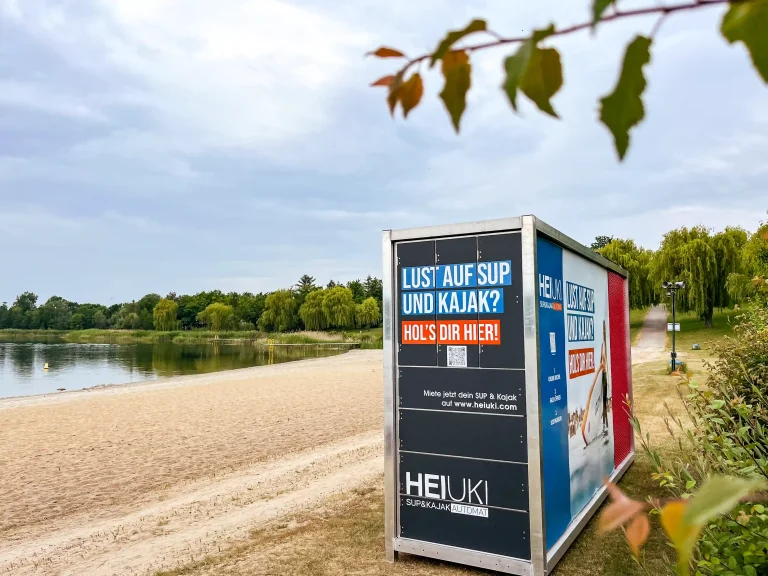 Welcome to Hasse-See Campingplatz und Strandbad in Geiseltal!
Experience the beauty of Saxony-Anhalt through a visit to the picturesque Campingplatz und Strandbad in Braunsbedra.
The beach resort and the diverse pitches for caravans, motorhomes, and tents provide the perfect starting point to explore nature and enjoy the feeling of freedom.
We want you to feel completely comfortable during your stay, so we offer a variety of recreational activities. Water sports enthusiasts will also find their paradise here, whether it's sailing, surfing, or stand up paddling. Dive into the refreshing water of the lake and swim under the blue sky. Discover the tranquility and relaxation along the shoreline.
For all landlubbers, there are magnificent hiking trails and cycling routes that will bring you closer to the breathtaking landscape of the surroundings. If your little adventurers want to let off steam, a children's playground awaits to be explored. For the sporty guests, there is a volleyball court available to have fun and enjoy alongside paddling.
After an active day, you can relax in the on-site restaurant and indulge in delicious meals. Enjoy a selection of tasty dishes and unwind as the day comes to a cozy end.
Visit us at Hasse Campingplatz und Strandbad and be captivated by the picturesque location, diverse leisure activities, and warm hospitality. We look forward to making your stay unforgettable.
The proposed paddle tour starts in Braunsbedra and offers you a wonderful opportunity to explore the water. Begin at the shore and paddle southward along the lake. Enjoy the peaceful atmosphere and the natural beauty of the surroundings as you paddle approximately 1 km along the shoreline. Admire the picturesque lakeside landscapes and let your gaze wander across the water. Along the way, you may have the chance to observe birds and other wildlife. After approximately 1 km, you will reach a notable point where you can take a short break. From here, you'll have a wonderful view of the lake and the surrounding countryside. Take this opportunity to enjoy the scenery and recharge. Then, paddle back to Braunsbedra by retracing the same route you came from. The total distance of the tour is approximately 2 km. Throughout the entire tour, it's important to prioritize safety. Please pay attention to other water sports enthusiasts and possible obstacles in the water.
Gardinenstraße 33, 06242 Braunsbedra
restaurant on the premises
9 am until sunset
large parking lot at the Strandbad
Partner an diesem Standort