Stand Up Paddle rental Essen-Werden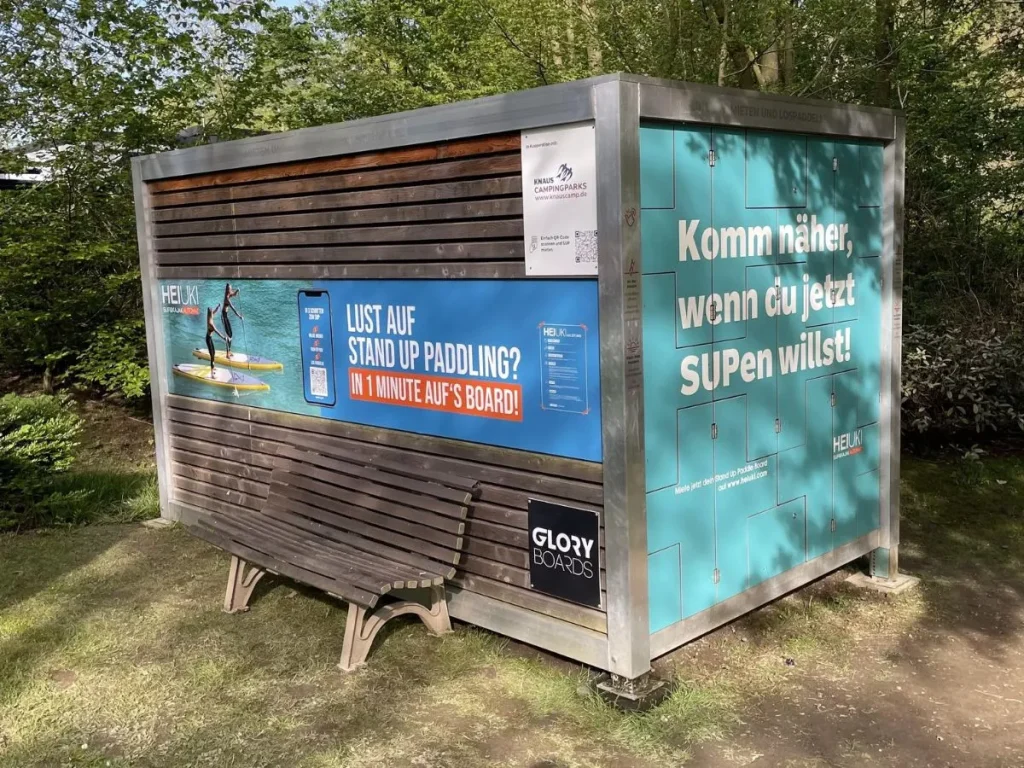 Stand up paddling on the Ruhr River is a great way to stay active and enjoy nature. HEIUKI in Essen-Werden provides the perfect opportunity to learn paddling on a specialized board.
Whether you're a beginner or advanced, everyone can improve their skills on the board and stay fit. We recommend taking one of the two SUP tours along the river to enjoy the beautiful views of nature and to follow the safety instructions.
Paddle on the Ruhr River, with little current, heading north, along a beautiful backdrop towards Brehminsel Essen. Over a distance of 1.5 km, you will navigate a unique route until you paddle under the Gustav-Heinemann-Brücke and arrive at Brehminsel. Once you reach the island, you leisurely make your way back to the starting point where the trip began. In 1.5 hours, you complete a round trip of approximately 3 km.
On this route, you also start heading west towards Kettwig. Upon reaching Kettwig, you can take a short break before heading back to the starting point near Campingpark Knaus Essen-Werden.
This tour offers a beautiful view of the nature along the river and takes approximately 2-3 hours. Remember to follow the safety instructions and respect nature.
Enjoy your SUP tour on the Ruhr River!
Im Löwental 67, 45239 Essen, Deutschland
Trattoria Da Giulia
daily 6 am - 9 pm
In front of the entrance to Campingpark Knaus Essen-Werden