Stand Up Paddling & Kajak rental

Plauer See, Wald- und Seeblick Camp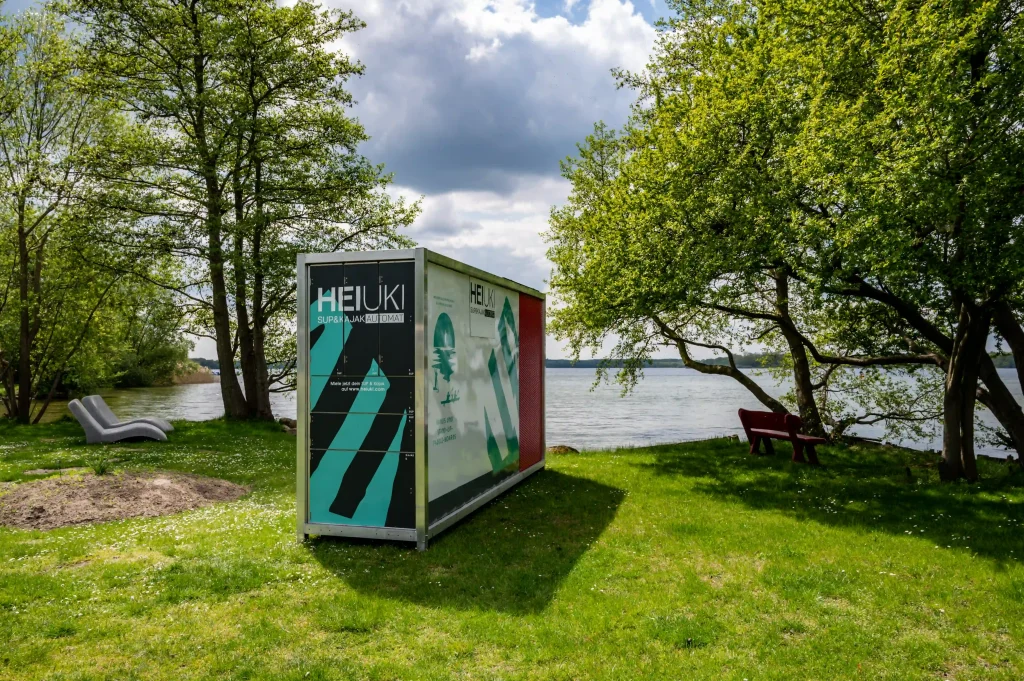 If you're looking for a beautiful place for a paddling tour, the Wald- und Seeblick Camp in Zislow on Plauer See is just right for you. The breathtaking lake in Mecklenburg-Vorpommern is the perfect place to explore with a kayak or stand up paddle board. The crystal-clear water and magnificent landscape make paddling on Plauer See an experience you won't soon forget.
One of the most striking features of Plauer See is its natural beauty. Surrounded by lush forests and gentle hills, the lake provides a picturesque backdrop for your paddling adventure. The water is so clear that in some spots, you can see all the way to the bottom. As you paddle, you'll be rewarded with breathtaking views of the surrounding landscape, including charming villages, dense forests, and wide fields.
Experience the beauty of Müritz-Nationalpark from the water and paddle on the enchanting Plauer See from Wald- und Seeblick Camp to Zislow. You'll head to the left and pass Zislow Harbor in 20 minutes. After 1.5 km, you'll reach Zislow Beach, a perfect opportunity to take a break, enjoy an ice cream, and step off the board. On the way back, you may even have the wind supporting you for the return journey.
Turn right and paddle approximately 5 km to Lenzer Hafen. Along the shore, you'll mostly be protected from the wind as you pass by beautiful forests. Lenz connects the Plauer See to the Mecklenburg Seenplatte. From there, you could paddle across the lakes for weeks. If it's windy, make sure to allocate more time for the return journey.
Waldchaussee 1, 17209 Zislow
daily during daylight