Stand-Up-Paddle rental Neukalen, Peenecamp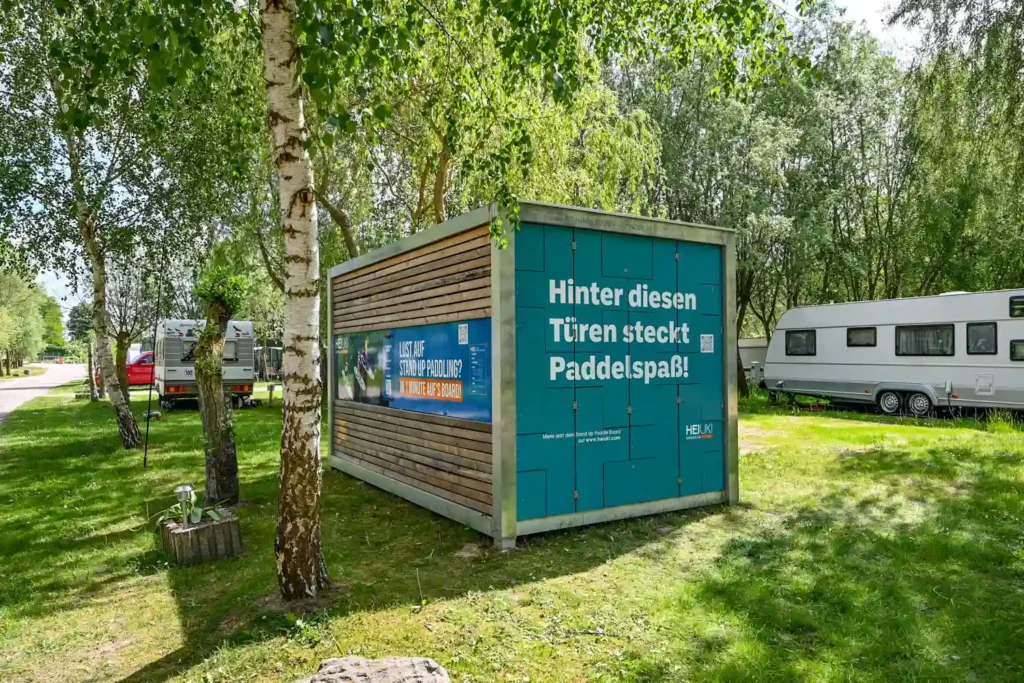 The Peenecamp in Neukalen is an idyllic location directly on the Peene River. Surrounded by a picturesque landscape, the camp offers the ideal starting point for paddling adventures. Dive into the calm waters of the Peene and explore the diverse wildlife along the river. Enjoy nature and experience a relaxing paddle tour amidst the beauty of Neukalen.
Start your tour at Peenecamp and set off on the Peene River with your kayak or canoe. Paddle upstream and enjoy the picturesque landscape along the river. Keep an eye out for the diverse wildlife that calls the Peene home. Birdwatchers, in particular, will be delighted. After approximately 1 km, you will reach your turning point. Find a lovely spot on the banks of the Peene to take a short break and savor the idyllic surroundings. Take your time to experience the tranquility and nature. After your refreshing break, prepare for the return journey. Paddle downstream back to Peenecamp in Neukalen. Reflect on the impressions of the tour and relish the relaxed ride on the water.
Once you reach Peenecamp, conclude your paddling tour. Make sure to securely store your equipment and take a moment to reflect on your water experiences.
Please note that the exact route and paddling conditions depend on current weather and water conditions. Prioritize your safety by gathering information about potential hazards, water levels, and other relevant details.
Enjoy your paddling tour on the Peene in Neukalen and let yourself be captivated by the beauty of nature along the river.
Schulstraße 3, 17154 Neukalen
Freizeitzentrum Neukalen
daily 10 am - 9 pm
free parking