Stand Up Paddle rental Eschwege at Werratalsee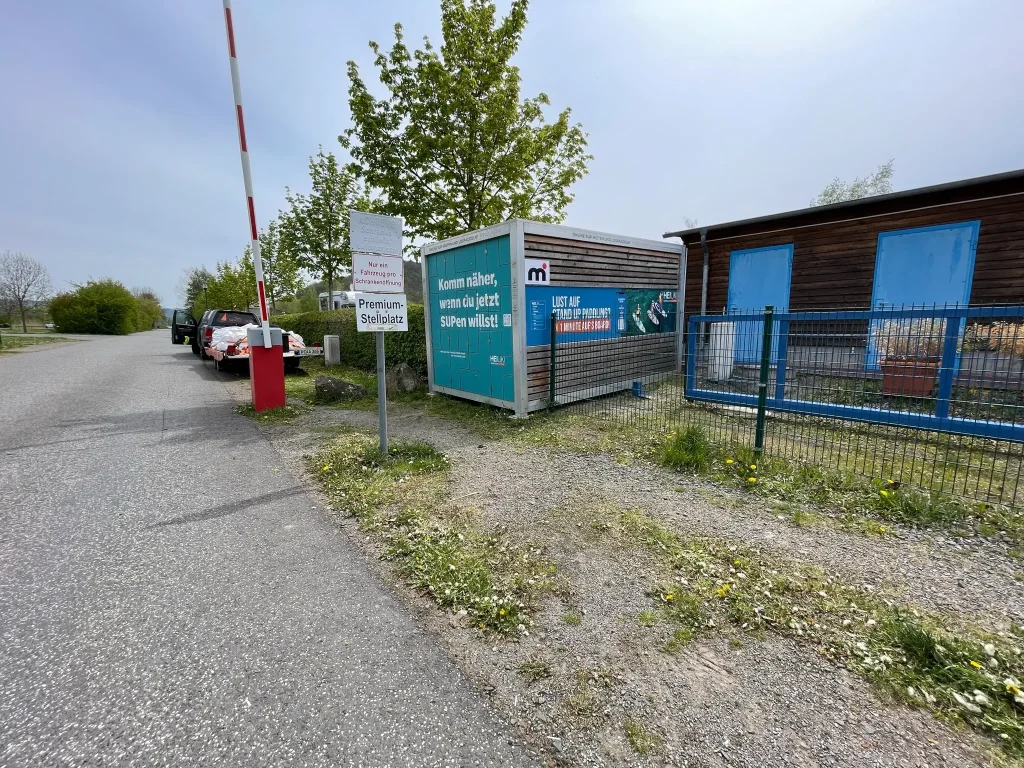 Our stand up paddle rental at Werratalsee is surrounded by a breathtaking natural environment characterized by gentle hills, green meadows, and the sparkling water of Werratalsee. Here, you can immerse yourself in an oasis of tranquility and beauty, enjoying the perfect backdrop for your stand up paddle adventure.
The clear and calm water of the Werra invites exploration. Glide effortlessly across the water's surface and admire the surrounding nature. With a bit of luck, you can observe birds flying along the river and admire the beautiful landscape along the shores.
Start your tour at the south shore of Werratalsee. Here, you have a beautiful sandy beach as your entry point. Please make sure to start on the left side of the beach and avoid crossing the swimming area. Paddle towards the west shore of Werratalsee. At the west shore, you'll find a bird observation point where you can witness the unique natural spectacle from the water. Now, continue towards the east to the bay across from the south shore. The bay is perfect for a break and a refreshing swim. After the break, head back towards the south shore of Werratalsee where you began your route.
Start your tour also at the south shore of Werratalsee. Paddle towards the east and leave the two islands of Werratalsee on your left side until you reach the east shore. Now, you have a decision to make – either take a break in one of the coves of the islands or at the beach of the east shore. After the break, continue on the other side of the islands until you have fully circumnavigated them. Paddle past the west shore until you arrive back at the south shore.
Am Werratalsee 2, 37269 Eschwege, Deutschland
Steakhouse and Biergarten Felsenkeller
6 am - 7 pm
sufficiently available