Stand-Up-Paddling rental at Campingpark Zaue at Schwielochsee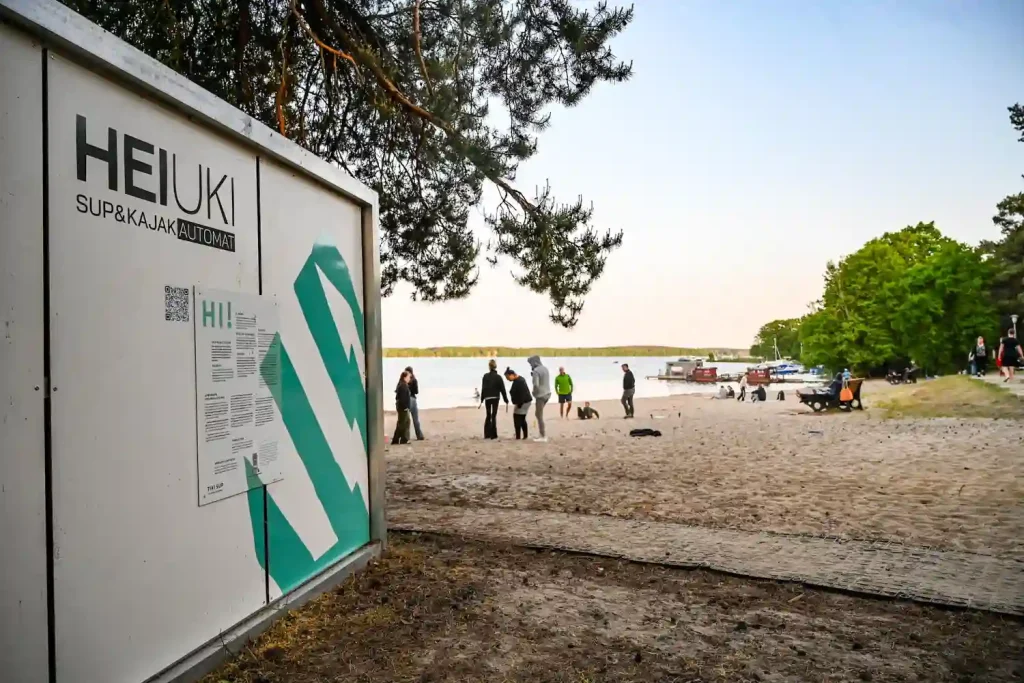 Paddling in the Spreewald on the Schwielochsee is incredible
I have always loved water sports, and the idea of paddling on the Schwielochsee has been in my mind for a long time. When I finally had the opportunity to visit Campingpark Zaue, I knew that I would definitely rent a SUP and explore the lake.
As I set off with the SUP, I was thrilled by the beauty of the surroundings. The lake's water shimmered in the sunlight, and the greenery around the lake was dense and lush. I paddled along the shore, taking in the landscape and the tranquility of the place.
As I ventured further out onto the lake, I felt a sense of freedom and adventure. I paddled harder, feeling the wind on my face and the water splashing against the sides of my SUP. I heard the birds chirping and occasionally saw a fish jumping out of the water.
After a while, I decided to take a break and lay on the board for a while to relax. I paddled towards one of the islands on the old riverbed of the Spree, and as I got closer, I saw a group of people having a picnic.
I explored the old riverbed and enjoyed the beautiful scenery. I paddled to different parts of the lake, trying to spot different species of fish and birds.
As the sun began to set, I knew it was time to return to the Campingpark. I paddled back, feeling satisfied and fulfilled. I knew I had experienced something special, and I can't wait to come back and do it all over again.
The suggested paddling tour starts at Schwielochsee and offers you a beautiful opportunity to explore the lake. Start at the shore and paddle southeast along the coast. Enjoy the vastness of the lake and the idyllic surroundings as you paddle along the shoreline for about 1 km. Admire the gentle hills and the green landscape. Along the way, you can also observe various water birds. After approximately 1 km, you will reach a prominent point where you can take a short break. From here, you will have a splendid view of the lake and can enjoy the tranquility of the surroundings. Then paddle back to the starting point by retracing the same path you came from. The total distance of the tour is approximately 2 km. Throughout the entire tour, prioritize your safety. Please pay attention to other water sports enthusiasts and possible obstacles in the water.
Ludwig-Leichhardt Weg 1, 15913 Schwielochsee
Waldklause at the campsite
daily during daylight
at the entrance of the campsite