Stand-Up-Paddling rental in Rheinsberg, Zechlin am Hotel Gutenmorgen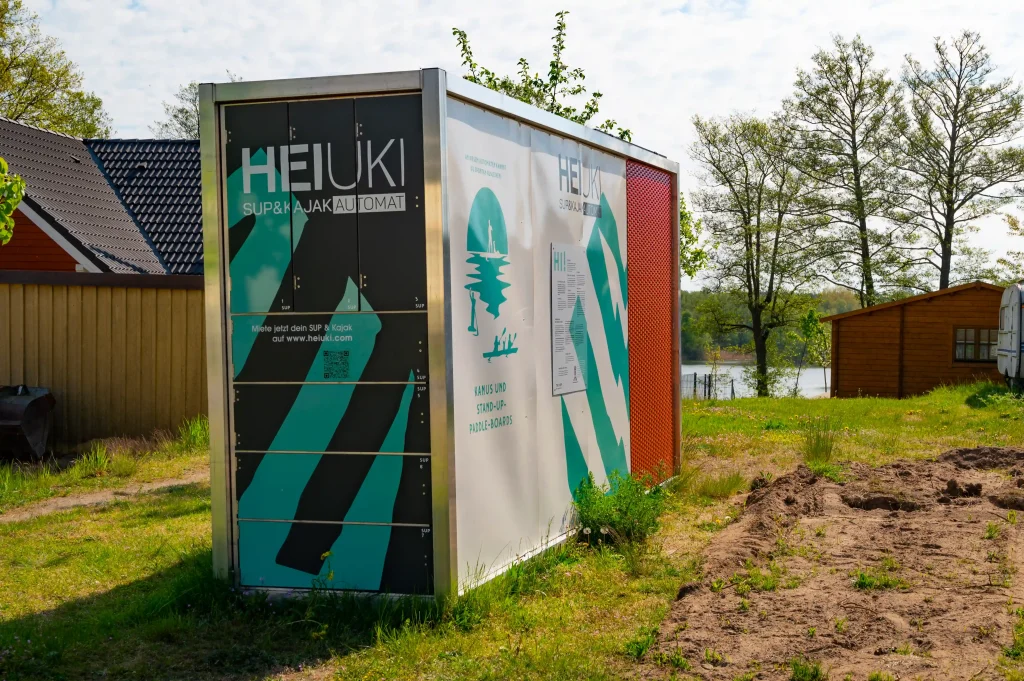 I grabbed a stand up paddle board (SUP) and explored the Mecklenburg Lake District.
I had heard that there are many beautiful lakes on which you can paddle wonderfully. So I was eager to try it out.
When I arrived in Zechlin, I was overwhelmed by the beauty of the landscape. Endless forests and sparkling lakes stretched out before me. I couldn't wait to get on my SUP and start paddling.
I let my board glide on the water and paddled off. The sun shone warmly on my face and I enjoyed the feeling of freedom that surrounded me. I paddled through a narrow channel and along pristine bays, past quaint boathouses and small islands.
Suddenly I noticed movement in the water. I looked closer and saw fish jumping out of the water.
I paddled through the beautiful landscape of the Mecklenburg Lake District and enjoyed every moment. I knew that I would never forget this day.
The proposed paddle tour starts in Rheinsberg Zechlin at the beautiful Zechliner Lake, offering you a unique opportunity to explore the lake. Start at the shore in Rheinsberg Zechlin and paddle in a southern direction along the coast. Enjoy the picturesque landscape and peaceful atmosphere of the lake. Follow the shoreline for about 1 km while admiring the surrounding nature. Along your way, you can discover small islands and hidden coves that invite you to linger. After approximately 1 km, you will reach a distinctive point that provides a magnificent view of the surrounding forests and the lake. Take this opportunity to take a short break and savor the idyllic scenery. Afterwards, paddle back to Rheinsberg Zechlin by retracing the same route you came from. The total distance of the tour is approximately 2 km. Throughout the entire tour, it is important to prioritize safety. Please pay attention to other water sports enthusiasts and possible obstacles in the water.
Zur Beckersmühle 103, 16837 Rheinsberg
Hotel Gutenmorgen
daily during daylight
directly at the rental system