Stand-Up-Paddling rental in Königs Wusterhausen at Crossinsee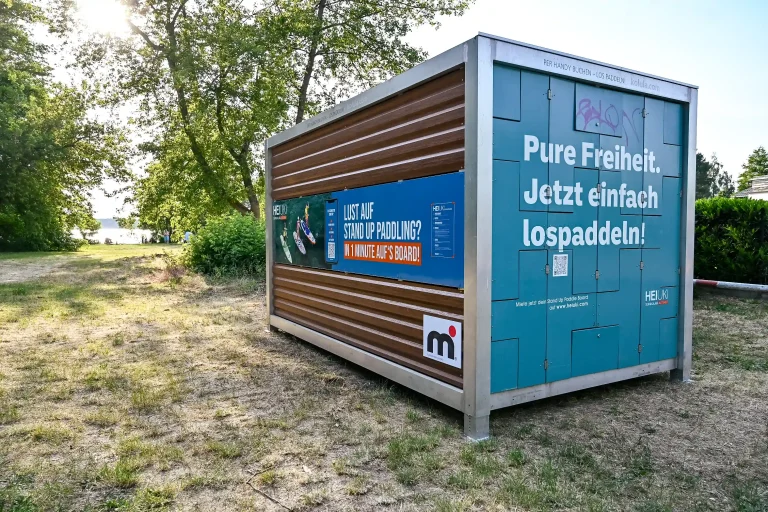 Paddling adventure at the border of Berlin
It was a sunny day in summer when I decided to take advantage of the stand up paddling rental in Königs Wusterhausen at Crossinsee. I had heard a lot about this lake and couldn't wait to explore it myself.
When I arrived, the location amazed me with a snack bar and volleyball court and no entrance fee. I grabbed a board and set out to explore the area from the water. I paddled around leisurely enjoying the peace and tranquility of the lake. I saw a family picnicking in a boat and a couple sunning themselves.
It was a bit windy, but I felt safe on my board. As I paddled along, I saw a group of ducks swimming in front of me, eyeing me curiously. I felt at one with nature and enjoyed the freedom and adventure that stand up paddling offered me. When I finally got back to the rental shop, I felt refreshed and happy. I knew I would never forget that day on Crossinsee and I was grateful for this wonderful experience.
I am looking forward to the next time.
Badestelle, Niederlehmer Chaussee 15, 15713 Königs Wusterhausen
Imbiss am Crossinsee
daily during daylight
public parking areas