Stand-Up-Paddling & Kajak rental in Caputh auf dem Campingplatz Himmelreich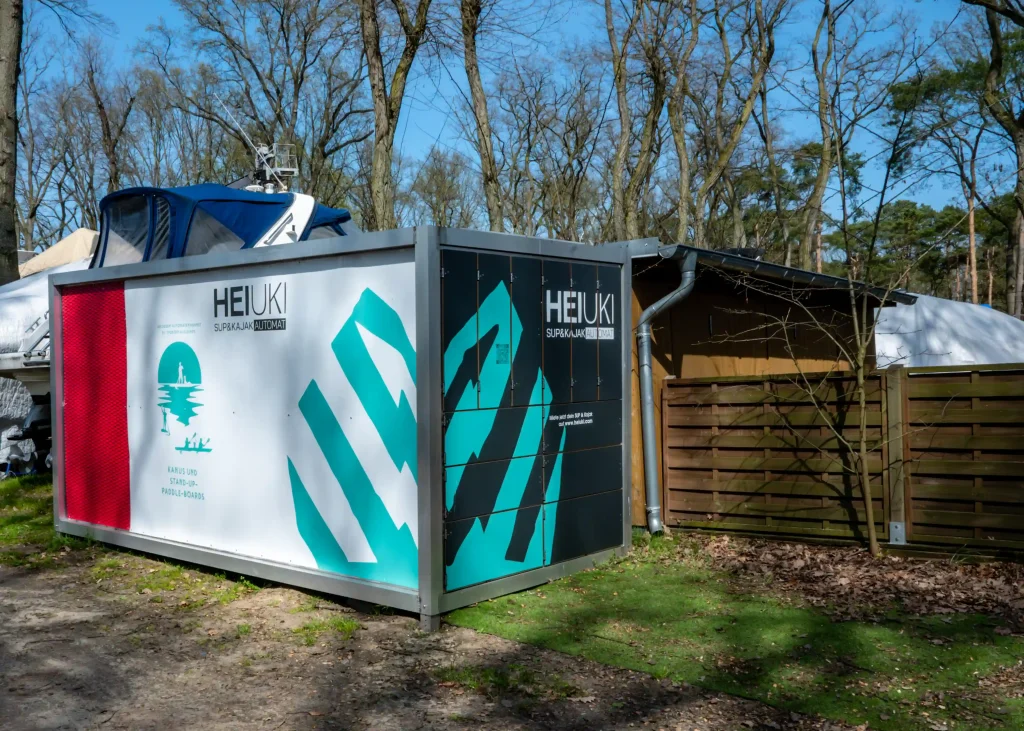 The Heiuki SUP & Kayak rental system offers the perfect opportunity to go stand up paddling and canoeing in the tourism region of Schwielowsee.

Directly on the Wentorfinsel in Caputh near Potsdam you can treat yourself to the next excursion and explore the surroundings. The location at the train station Caputh-Geltow is ideal, because you can easily reach the rental system by public transport and via beautiful bike paths along the Havel. Caputh is considered the gateway to the Potsdam metropolitan region – from here, a diverse landscape of nature and lakes awaits you.
We recommend a 5km paddle around Wentorf Island that takes about two hours. During these two hours you will have enough time for a break or a swim stop at the most beautiful places. Discover nature up close and let yourself be enchanted by the gentle lapping of the water!
The proposed paddle tour starts at Schwielowsee, specifically at Heiuki Stand-Up-Paddling & Kajak Verleih in Caputh. Here, you have the opportunity to rent a stand-up paddleboard or kayak from the vending machine. Begin your tour from the shore and paddle along the picturesque Schwielowsee. Enjoy the peaceful atmosphere and the beautiful nature as you paddle southwards along the shore. Admire the green banks and the surrounding forests. After approximately 1 km, you will reach a notable point where you can take a short break. From here, you'll have a magnificent view of the lake and the surrounding landscape. Take the opportunity to savor the tranquility and beauty of the area. Then, paddle back to the starting point in Caputh by retracing the same route you came from. Throughout the entire tour, it is important to prioritize safety. Always wear a life jacket and be mindful of other water users or potential obstacles in the water.
Wentorf-Insel 38, 14548 Schwielowsee
Restaurant & Biergarten Caputh
daily during daylight
at the entrance of the square or at the restaurant