Stand-Up-Paddling & Kajak rental in Berlin Rummelsburg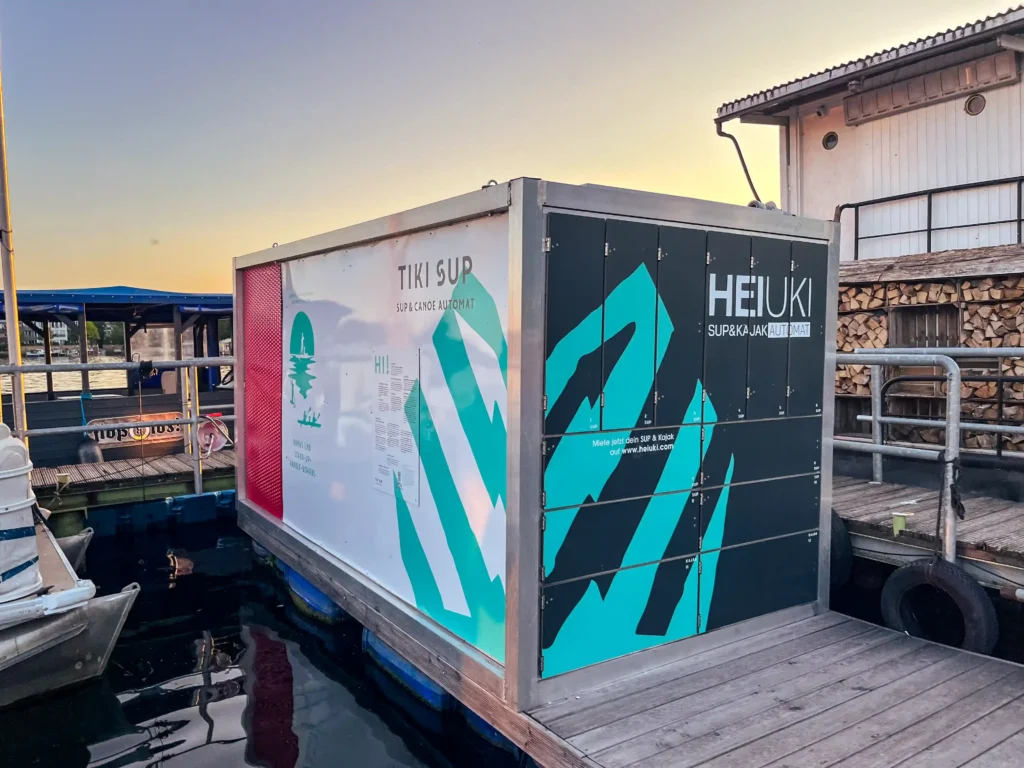 Berlin is the perfect city for a stand up paddling or canoeing trip.
Our HEIUKI SUP & KAJAK rental system in the Rummelsburger Bucht in cooperation with Hauptstadtfloß Berlin is located in one of the last industrial harbors of the city. The location is ideal to reach by public transport or by bike along the shore path.
You will quickly be impressed by the good mix of urbanity, green spaces and life on the water. In just a few minutes you have a breathtaking view of the Berliner Fernsehturm.
Especially at sunset, the view along the Spree is incredibly beautiful. The Oberbaumbrücke is the best place to relax and enjoy the amazing view over Alexanderplatz.
Passing the city's famous houseboats, you'll paddle a lap around Rummelsburger Bucht on the Spree. You'll look excitedly at the various construction projects on the water and will return with great experiences. Depending on how big of round you do, you will of course also have time for some rest and relaxation.
On this big trip you start between the islands Kratzbruch and Liebesinsel on the Spree. Be careful, you are crossing the Spree to the other bank, to the Segelschiffrestaurant Klipper, now. From there you continue through the Abteibrücke, which connects the Insel der Jugend with Treptower Park. You continue paddling down the Spree, staying in the shore area and watching out for other waterway users. Remember, on your way back you will probably need a little more time against the current. Continue through the Eisenbrücke to Molecule Man. You'll say WOW and probably have the best view of the Fernsehturm and the Oberbaumbrücke from there.
Gustav-Holzmann-Straße 10, 10317 Berlin
Hafenküche
daily during daylight
public parking spaces in Gustav-Holzmann-Straße
The rental system is located at the end of the right walkway.