Stand Up Paddle rental Ingolstadt beim Baggersee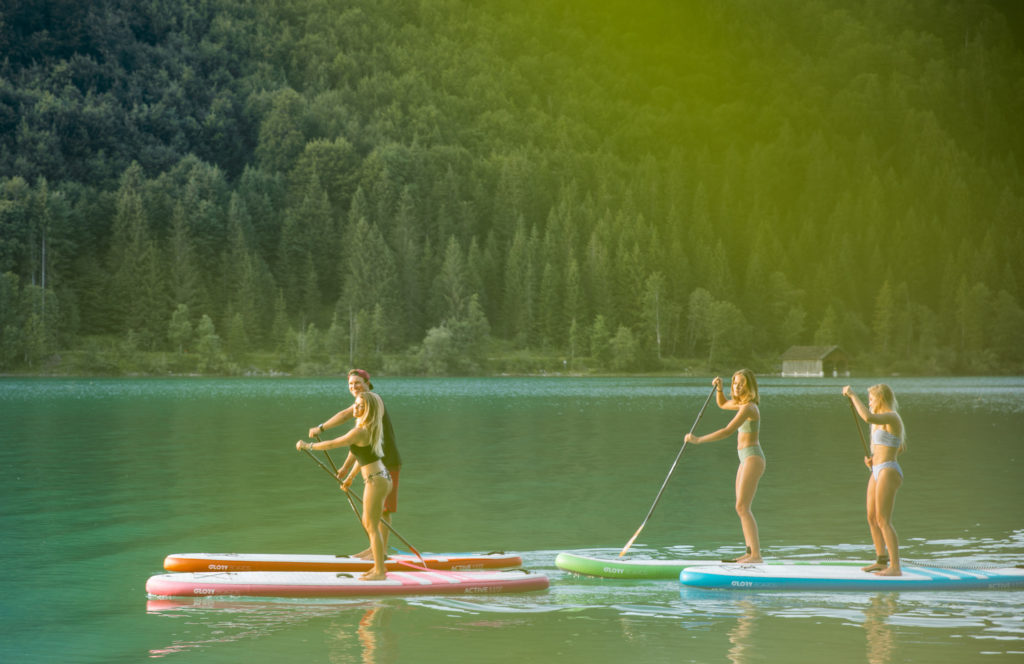 Welcome to the stand up paddle rental system at the STC Ingolstadt am Baggersee in Ingolstadt! We are excited to offer you an amazing stand up paddle experience on this idyllic body of water. Here is a location description to help you find your way around:
Our stand up paddle rental system is located at the Baggersee in Ingolstadt, right next to the STC Ingolstadt. The rental system is well visible and easily accessible, so you can comfortably rent your stand up paddle board.
The Baggersee in Ingolstadt offers you an ideal place to enjoy stand up paddling. The clear water and picturesque surroundings create a relaxed and natural atmosphere. Once you have rented your board, you can step directly from the shore onto the calm waters of the Baggersee and start your paddling tour.
The Baggersee is a popular place for water sports activities and offers you a variety of options to create your stand up paddle tour. Paddle along the shore and explore the diverse shoreline landscape. Enjoy the tranquility and nature as you glide across the sparkling water.
Start your tour at our rental system near the parking lot of the Seehaus. Only a few meters away you will find a nice entry point into the Baggersee Ingolstadt. Start in to the left, in the direction of the south along the shore. You should now paddle past the jetty and Wasserspielplatz Donauwurm. Continue paddling south-east until you reach the eastern end of the lake after 1km. At this end you have some nice bays where you can take a break. After your swim and break, start back towards the starting point. Back again you have paddled about 2km and crossed half of the quarry pond.
Start your tour at the jetty, close to the Seehaus Ingolstadt in south-west direction. You now paddle along the recreation area to a rejuvenated part of the quarry pond. Now head north until you reach the northern end of the lake at the Wildpark am Baggersee. You have now completed about 2km. It's time for a jump into the water and a short break now. Afterwards you go back to the narrowed part of the lake until you see the recreation area on your left side. Instead of going back, paddle straight ahead to the eastern end of the lake. By now you have done 4km of paddling. Now you have 1km to go – back to the starting point at the Seehaus Ingolstadt, where you will find our rental system. You finally have covered about 5km.
Mitterschütt 5, 85049 Ingolstadt, Deutschland
Seehaus Ingolstadt
daily 6 am - 7 pm
sufficiently available