Stand Up Paddle rental Bad Kissingen an der Fränkischen Saale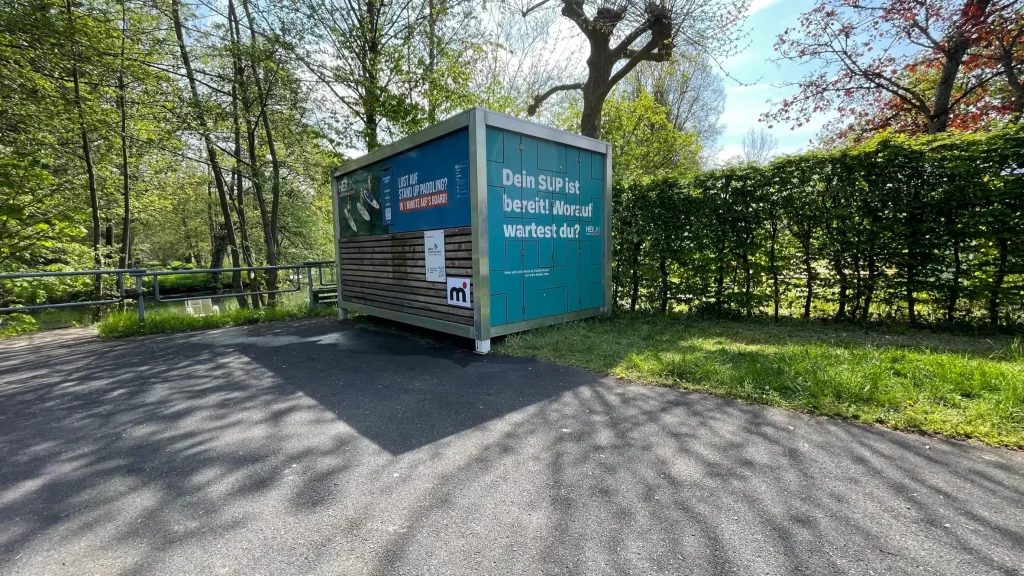 Immerse yourself in a world of fun, relaxation and natural beauty as you glide gently over the sparkling waters of the Franconian Saale. Our stand up paddle rental offers you the opportunity to experience this fascinating sport, whether you are an experienced paddler or standing on a board for the first time.
The Franconian Saale offers a picturesque setting with its calm and clear water surface surrounded by breathtaking nature. Whether you are paddling alone, planning a romantic getaway for two or want to inspire a group of friends, our Stand Up Paddle rental is the ideal choice for unforgettable moments in nature.
You start comfortably on the Franconian Saale towards the south. Pass the Soldatengrab and take the right lane at the fork (under the bridge). On the quiet side arm of the Saale you can familiarize yourself with the board and the paddling technique before you come back to the Saale after a short time. Follow the course of the Saale now until you reach the Ruine Eiringsburg.
You start at the Campingplatz Knaus heading south on the Saale. Along the riverbank promenade, the path leads you further south in the direction of Luitpoldbad. As soon as you reach the Kneippbecken, you have almost reached the turning point. This is at the height of the Nordbrücke. Once there, you can use the time for a short relaxation and then take the same route back to the starting point. This leisurely round takes about 3-4 hours and can be completed without much effort.
Euerdorfer Straße 1, 97688 Bad Kissingen
Bistro und Biergarten
8 am until sunset
Parking 50m away