Stand Up Paddle rental Döbriach at the Millstättersee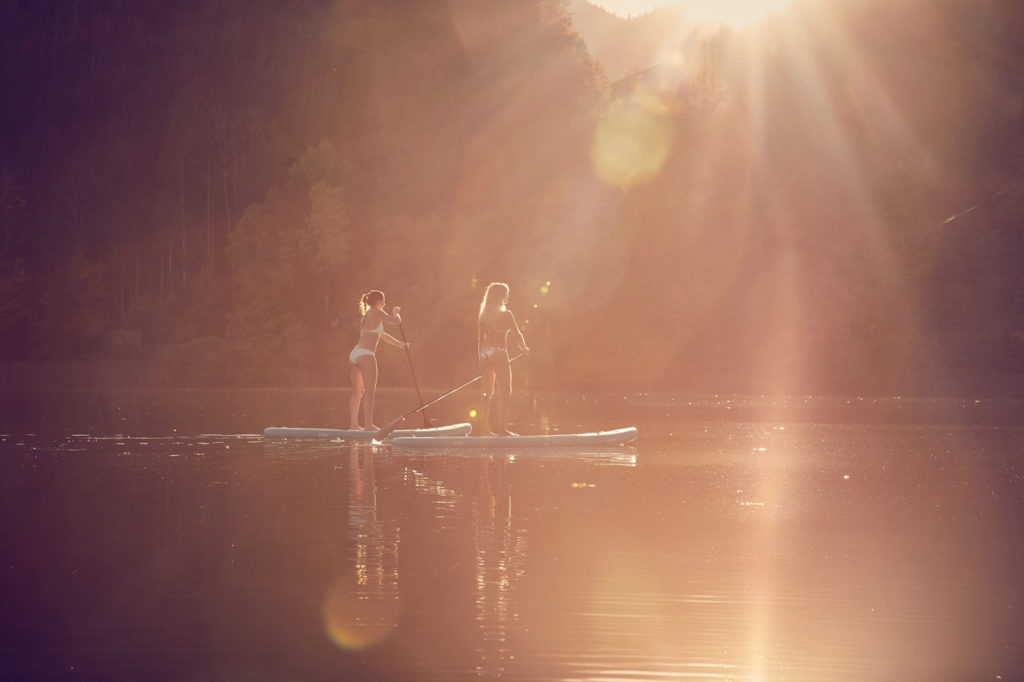 The Millstättersee not only captivates with its crystal-clear water, but also the pleasant water temperature (22-26 degrees celsius) invites you to a breathtaking SUP tour from sunrise to sunset. The warm and southern ambiance at the lake provides a pure holiday feeling. The impressive surroundings amidst the Alps are unparalleled – beach meets mountains, a unique experience. Whether young or old, there are no limits to stand up paddling.
Drive along the village of Döbriach and discover the bathing spot that suits you. The Millstättersee and its stunning backdrop offer countless opportunities for swimming. For this excursion, we recommend a booking duration of 1.5 hours.
Hauptstraße 58, 9873 Döbriach
Postskriptum / Hotel zur Post Döbriach
6 am - 9 pm
free parking available